Website Examples
WHY A WEBSITE FROM YOLOCARE? WATCH THE VIDEO.
Our Work – Websites
YoloCare offers a comprehensive online presence for senior healthcare companies. We manage your website, event calendars, job postings, and we facilitate interaction with your website visitors.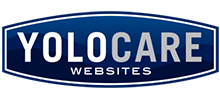 Ready To Talk?
DO YOU HAVE A NEED FOR A NEW AND IMPROVED WEBSITE?